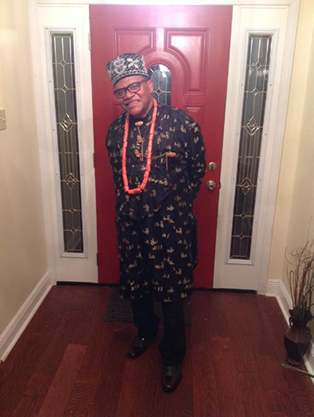 President Igbo Union of Baton Rouge, LA, USA
It is my pleasure to welcome, meet, and greet you to Igbo Union of Baton Rouge website.
Igbo Union of Baton Rouge, in the great state of Louisiana, is a non-profit socio-cultural organization with a mission to promote, support, and advance Igbo language, culture (omenala or omenani), and civilization.
In addition, we organize and teach Igbo Language class to our children in Diaspora, contribute to humanitarian causes, and give back to the Baton Rouge community and beyond through volunteer work including but not limited to building homes for the less privileged in collaboration with Habitat for Humanity.
The Igbos are one of the major ethnic groups in Nigeria located in the Southeast of the country. Igbo States in Nigeria are: Abia, Anambra, Delta, Ebonyi, Enugu, and Imo. Minority Igbo population are in Akwa-Ibom, Cross River, Edo, and Rivers States. The Igbo profile is great and admirable. Igbos are known globally for their business acumen, educational accomplishments, achievement-orientedness, leadership prowess, ingenuity, and travels. Professor Uzodinma Nwala, Igbo scholar and philosopher, said it best in his remarkable book, Igbo Philosophy: "It is, indeed, most appropriate to regard the Igbo as among the true citizen of the world, not being barred by geography, climate, language or religion. The genius, industry, courage and drive of her citizens are recognized and respected all over the world."
In all, the Igbos have a rich and proud culture which they celebrate, impart to their children, adore their women, love of family, and make the world better.
I assure you as you navigate our website, you will find exciting and valuable information. It will be a time well spent.
Once again, I am glad that you paid us a visit and we invite you to come again.